You Want More Positive Reviews
Consumers choose service businesses based on word-of-mouth recommendations or online reviews. Workers now have choices for employment. They have multiple job offers. Good reviews on Glassdoor or Indeed can help you attract the right candidates for your job openings. Yet very few businesses take the time to ask customers for feedback. Even fewer track their online reputation. But that is changing. In 2018 online searches for Reputation Management have soared.
It is just as important to get negative feedback from customers
Upset customers will tell 9 of their friends about their experience. Yet if they are happy with the experience, they often will only tell 1 or 2 friends. You want unhappy customers to tell you. Let them vent and give you feedback. Then you can respond and maybe change their opinion to neutral. In some cases, if you respond with a good offer, you might make them a fan of your company.
How about negative feedback from employees?
It is extremely valuable to get negative or problematic feedback from your employees. Lots of things can go wrong in the field or in the office that you are not aware of. Use this feedback to correct problems inside your company and make it work better, smoother, and your staff will thank you.
Which Review Sites are you concerned about?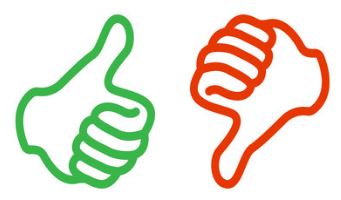 Review Generation
No one can stop all negative reviews, but our system helps you persuade people to write reviews on Google, Yelp, Glassdoor, Indeed, Houzz, Angie's List, Home Advisor, and others. More reviews will help your SEO results also. Most importantly, good reviews are good for business.
Review Tracking
Our Citation service will monitor all review sites. You will be alerted quickly of any good or bad reviews.
Feedback
Our methodology provides you feedback from neutral or negative customers & employees. So you can take action fast and remedy bad situations.
Social Media Monitoring
If you want to track the good and bad mentions of your company on Facebook, LinkedIn, Instagram, and Twitter, we can set-up monitoring of these. We do not suggest you respond to these publicly online. There are better ways to overcome negative social media mentions.