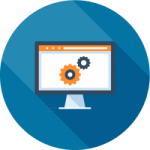 We build creative websites that look great on any device. Advanced web design includes Facebook timeline feeds, Twitter feeds, Members only pages, WooCommerce integration, Shopify stores or checkout, scheduling integration, Google calendar feed, and other crazy features. We also design landing pages and banner ads.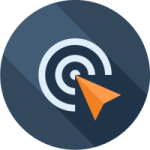 Search advertising and pay per click banner advertising is the way to reach prospects getting ready to buy your goods and services. When the consumer or client searches on Bing, Yahoo, or Google for what you are selling, will they find your ad? Is the ad interesting enough to make them click through to your website?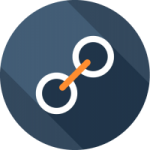 Many industrials, manufacturers, and business service companies are turning to digital marketing to generate warm leads for their sales staff. Yes, you can reach business prospects with pay per click ads, email, content downloads, LinkedIn ads, and SEO.  Don't leave it all to your sales staff and cold calls; bring in leads online.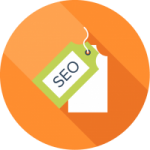 Search Engine Optimization helps your company show up on page 1 of Google, Bing, & Yahoo search results. When prospects search for your products or services you want to show up in the free, organic listings. You also want sitelinks to show up for your top web pages underneath your listing. Then people can jump to the page that matches their search.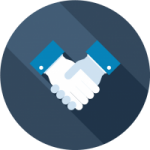 Money is always an issue. Our pricing is 30% to 50% less than large ad agencies with 50+ employees. Your ad budget is up to you. We charge a PPC management fee and suggest what you spend on Google, Bing, Yahoo, YouTube, Facebook, and others. But the ad budget is up to you. The more you spend, the more prospects and customers you reach.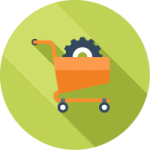 If you want to sell products over the internet you need an online store of your own.The cost of starting your online store can range from $2,500 up to $10,000 depending on the number of products, where you ship to, and the complexity of your product categories and options. We use the Shopify and WooCommerce platforms. WooCommerce gives you total flexibility and Shopify gives you dependability.
Our digital advertising yields a solid R.O.I.
If advertising should be budgeted at 4 to 10% of sales, then it must generate incremental sales. Internet marketing is easy to track. It's easy to see which methods generate a solid Return on Investment and which do not. We then shift budget to what is working. No guesswork involved.
Choose Erickson Digital for Affordable Internet Marketing
Some companies do Google Adwords, some place other PPC ads, some do website design, some plan email campaigns, and others only provide SEO. Erickson Digital integrates all aspects of your Internet marketing: strategy, web development and campaign execution. The result: your website and internet advertising are synchronized.
For Denver web design, email campaigns, landing page design, banner(display) advertising, or Bing, Yahoo and Google pay-per-click ads you want Erickson Digital. If you have a small budget, but need big results, you have found the right agency. We work with clients with monthly budgets from $300 to $35,000.
---
Our advertising services include:
Responsive Website design
eCommerce site design
eCommerce management
Banner ad design and placement
Google Adwords and other PPC ads
Landing page design
Email campaigns
SEO search engine optimization
plus other types of advertising